Seven Kapa'a High School students received "Kapa'a High School Foundation Scholarships" of $1000 each at the May 2021 presentation.  The scholarship winners were selected based on their personal statements, academic achievements, and their participation in community and school service activities throughout their high school years.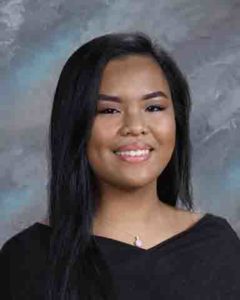 Julianne Castro was a member of Student Council (Senior Vice President) and was inducted into the National Honor Society. She had many responsibilities within the Kapa'a Jr. ROTC — as Web Manager, Color Guard Commander, Drill Team Commander, Command Sergeant Major and Scholarships Officer — and won many Jr. ROTC Awards. Julianne held jobs as a luau dancer and a crew trainer at McDonalds. She was also a member of the Health Occupations Students of America (HOSA) and participated in many community service events.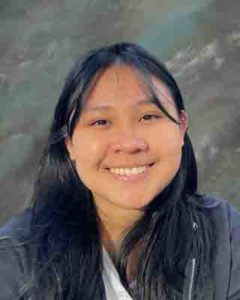 Jhoanna Domingo was a member of the Honor Roll and was honored with membership in the National Honor Society. She also served her school and community as a member of the Interact Club and the Big Brothers and Big Sisters of Kapa'a. She has also worked as a sales associat at Kaua'i Coffee in Kapa'a. As a first-generation immigrant she strived to learn English to communicate with others and will pass that gift on to teach English to others.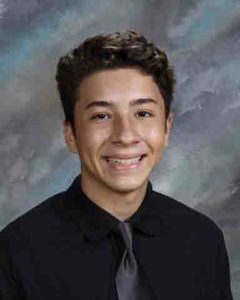 Tyler Hawthorne was one of the senior class valedictorians and taking many dual-credit college courses. He was honored with initiation into the National Honor Society where he remained an active member and was also a teller for the Warrior Credit Union. Tyler was an accomplished student-athlete, serving as team captain on the JV Football and Volleyball teams and a member of the varsity Football, Soccer and Volleyball teams, including KIF championship teams in Football and Volleyball (both teams also placed 2nd in the HHSAA D-II State tournament).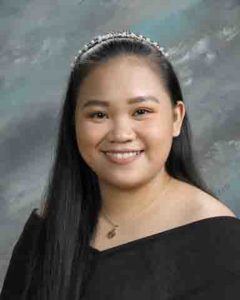 Sophia Ibanez was a member of Student Council as ASB Recording Secretary, Class Treasurer and Kaua'i District Student Council Representative. She had many leadership positions: unarmed Exhibition Commander on the Kapa'a High Drill Team, a flag carrier as a member of the Color Guard, and a member of the Battalion Executive Staff (Training Operations Officer and Battalion Commander) on the Jr. ROTC. She is also fluent in Tagalog, Ilocano and English and has intermediate skills in Japanese.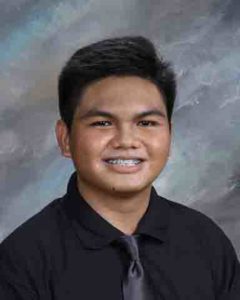 Kelvin Ibia is a Key Club member, Student Council helper and a tutor at A-Plus. He also assisted with service learning with the elders at Mahelona Hospital as well as service learning as a Big Brother with Big Brother Big Sisters Kapa'a. He has worked at Waipouli McDonalds, as a crew trainer. He is fluent in Ilocano and Tagalog, semi-fluent in English, and is studying two other languages. He won awards at the 2017 and 2020 Kaua'i Multi-Speech Festival and received other academic honors.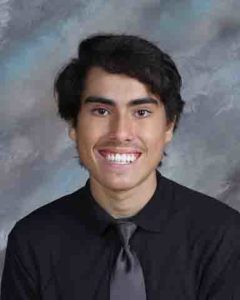 Jotis Russell-Christian was involved in many hours of community service through the Interact Club and National Honors Society. He has also taken many dual-credit college courses. He has worked as a server and cashier at Bless Your Soul Shirmp and as the Financial Secretary for Kapa'a First Hawaiian Church. He was a senior participant on the bowling team and participated for two years on a paddling team. He plans to study Aeronautical Engineering in college.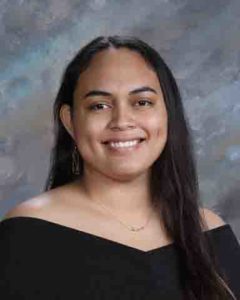 U'ilani Thompson served her school and community as a member of the Interact Club. She was honored as an inductee into the National Honors Society and served in school leadership as part of Student Government U'ilani also helped the children in her community by serving with the Kapa'a Big Brothers Big Sisters organization and also worked as a Sales Associate at Kaua'i Coffee at Coconut Marketplace and Nakoa Enterprise.
Congratulations to all our scholarship winners.  We commend your diligence and dedication to excellence and your commitment to community service.
The Foundation will like to extend a warm "Thank you" to all the generous supporters of the Kapa'a High School Foundation who make these scholarships possible.