KHS Foundation Mission
To enhance and enrich learning opportunities by providing financial support to students and school programs that foster excellence in academics and extracurricular activities
Giving back to the Students
The Kapaa High School Foundation regularly awards grants to programs, teachers and students. All money donated to the foundation goes right back into the school.
How can I Help?
Donations towards the foundation are always encouraged. As a 501(c)3 entity, your contributions are tax deductible.
Dedicated to enhancing and enriching opportunities for the students of Kapaa High School
Latest Foundation News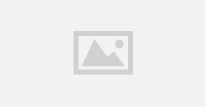 The Kapaa High School Skills USA  advisor Ryne Terao and leadership team  attended the March Foundation Board meeting to thank the Foundation for the support. 
Events